Bags, accessories, jacketS and appareal ready to buy or to customize on your request...
100% Italian handmade customizations
'AleCustom Italian fashion Lab' was born from a long experience ( 3rd generation) in the sale, repair and modification of footwear and leather goods combined with passion for customization and the different manual arts. Nowadays i have expanded my work in many other fields and types of processes and materials such as clothing, leather objects, wood objects and much more.

On this website and in my stores you can find a selection of products (shoes, bags, accessories,...) from my trusted supplier, mainly from Italy, but also unique pieces created or customized by me. You can buy the products in their original state or they can be customized on your request. (handpaintings, airbrushing, application of fabrics or fine leathers inserts, studs and ringstones,...). All these customizations are 100% handmade by me with top quality materials and products.
It's also possible to work on goods, new or used, that you already own and you want to renew or personalize, clean or recolor.
E-SHOP AREA: Some of the products on sale on ALLEGRo.PL
Selection of Made in Italy bags from top quality materials and cool style...
Real leather bagpacks to buy in their original state or to customize with handpaintings or studs...
Ever green models to use for any occasion or to customize to be unique...
Vegan line
High quality Eco-leather bags for people who don't like to wear real leather or who want a quality bag at cheaper price, also great to be customized...
CUSTOMIZATION area: What can be done...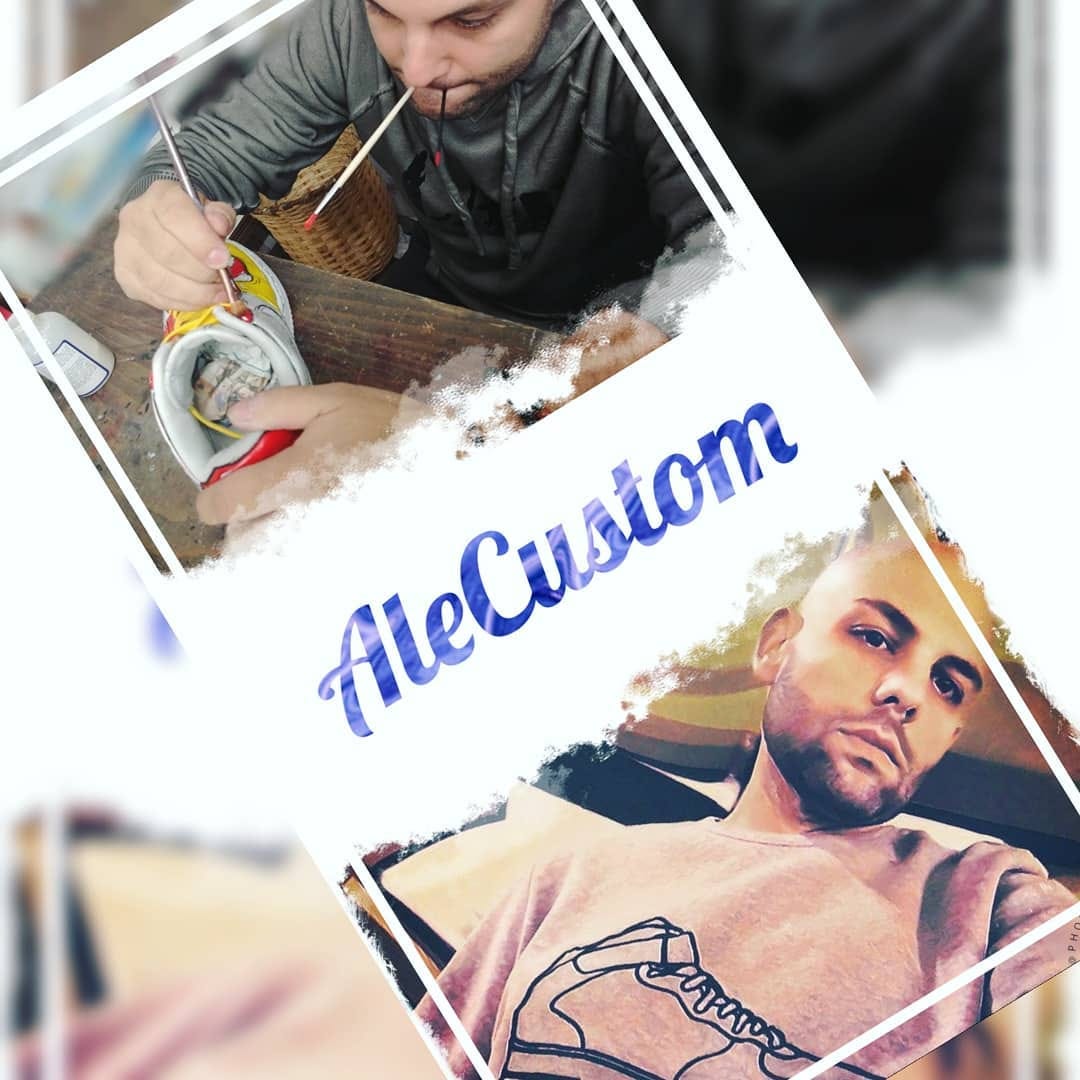 After working for many years in my family stores in Italy, managing purchases, sales and modifications, I decided to open my own business. It is mainly addressed to the world of customization but not only.
My great experience with leather, materials, repairs and customizations has led me to collaborate with some big brands both in the world of sports footwear and in other fields.

At the moment my business is mainly carried out in Krakow (Poland) and Oggiono (Italy) but it is open to the entire world market through e-commerce on this website, my socials and other platforms like Etsy or Allegro.pl
I am always available to evaluate collaborations with any type of brand or activity and to participate and organize events or tours in collaboration with shops, shopping centers, manufacturing companies or other projects.



my policy: guarantee REAL customization and uniquenesS.
I always prefer to create a new project and i rarely repeat the same work for different customers and anyway never totally identical
Materials and processes
I'm always working on something. Most of the time, it's getting results for my clients. But sometimes, it's a personal project that lets me explore new concepts and ideas. The materials, colors, items and processes i use in my works are the result of more than 60 years of experience, mine, my father's and my grandfather's before me. I'm not anchored to a unique brand of colors or material cause every kind of work, every kind of leather or material have its special processes i have perfected with time. The difference is done by the experience on choosing material and process for every new project. The only common point is the top quality of materials that i collect from all around the world.
more questions? write me for more info, suggest a collaboration or anything else...